Biome Makers Named to Fast Company's Annual List of the World's 50 Most Innovative Companies for 2022
by Jamie Nix on Mar 8, 2022 12:34:21 PM
Biome Makers Named to Fast Company's Annual List of the World's 50 Most Innovative Companies for 2022
This year's list honors businesses that are making the most significant impact on their industries and culture as a whole—ultimately thriving in today's ever-changing world. These companies are creating the future today with some of the most inspiring accomplishments of the 21st century. In addition to the World's 50 Most Innovative Companies, 528 organizations are recognized across 52 categories.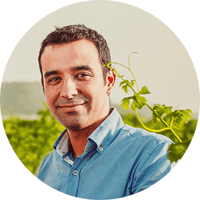 "At Biome Makers, our mission has always been to meet the world's most pressing agricultural challenges by developing technology, BeCrop®, to change the way agronomists, retailers, and ag-input manufacturers interact with soil, processing massive data inputs, identifying and decoding patterns, and then translating this data into human action," states Co-founder & CEO, Adrian Ferrero." We empower farmers to rely on microbial science designed to reverse long-term environmental damage by targeting soil health recovery, the key to assured global economic health."
"We are honored to earn No. 8 in the 'Biotech' category of the World's 50 Most Innovative Companies for 2022 for our ability to optimize soil health, enhance farming productivity, deliver food security, and restore a sustainable balance to the world's agricultural ecosystem. This title is a result of our teamwork, passion, and commitment toward innovation within our industry."
In their ongoing commitment to global sustainability in agriculture, Biome Makers focused its 2021 efforts on developing advanced machine learning, harnessing predictive modeling to forecast soil and crop needs for healthy, high-yield harvests.
Until their recent breakthroughs, agronomists have never had the tools to determine future outcomes on a microbial level for their seasonal soil and crop decisions. But in 2021, Biome Makers helped agriculture embrace next-level solutions, using the soil microbiome, environmental data, and machine learning to decode soil biology, optimize farming practices, and improve soil health and sustainability worldwide. With just a few samples of any soil or any crop, Biome Makers can generate user-friendly reports with actionable insights to help growers and consultants optimize farm operations, ultimately securing a sustainable food supply. Biome Makers has become an industry leader in ag-tech, setting the global standard for soil health analysis as US operations expand into Europe, Central America, South America, following early successes in Asia, Australia, and Africa.
Today, Biome Makers serves more than 2,000+ customers globally, solving some of the world's greatest crop and soil challenges. Powering their BeCrop® technology that includes the largest database of 7.7 microorganisms, the company has six patents, multiple licensing agreements, and 20+ scientific papers published validating their technological innovations. Also, Biome Makers Initiatives supports Fields4Ever, an exciting, new initiative designed to support soil health restoration and research for growers and agronomists. Since 2021, over 210 initiatives have been supported on 4 continents, in over 40 countries, accounting for over 35,000 soil samples analyzed. Biome Makers has collaborated with over 100 universities and institutions.
Fast Company's editors and writers sought out the most groundbreaking businesses across the globe and industries. They also judged nominations received through their application process. The World's Most Innovative Companies is Fast Company's signature franchise and one of its most highly anticipated editorial efforts of the year. It provides both a snapshot and a road map for the future of innovation across the most dynamic sectors of the economy.
"The world's most innovative companies play an essential role in addressing the most pressing issues facing society, whether they're fighting climate change by spurring decarbonization efforts, ameliorating the strain on supply chains, or helping us reconnect with one another over shared passions," said Fast Company Deputy Editor David Lidsky.
Fast Company is the only media brand fully dedicated to the vital intersection of business, innovation, and design, engaging the most influential leaders, companies, and thinkers on the future of business. Headquartered in New York City, Fast Company is published by Mansueto Ventures LLC, along with our sister publication Inc., and can be found online at www.fastcompany.com.