Join our community of BCA Biological Crop Advisors™ and become a leading expert in soil health management.
For several years now, BeCrop® has been put to good use on countless projects worldwide, becoming a new standard in soil biology analysis. But today, our customers are demanding even more access to specialists in BeCrop® technology to help support the growing need for sustainable agriculture.
That's why we created the BCA Program, to qualify BCA Biological Crop Advisors™, bring BeCrop® experts together and provide them with exclusive membership benefits. If you're interested in becoming part of our Soil Squad and receiving your BCA Biological Crop Advisors™ Certificate, you can sign up by filling out the form below.
Benefits are offered exclusively to our members for FREE! Apply Below ↓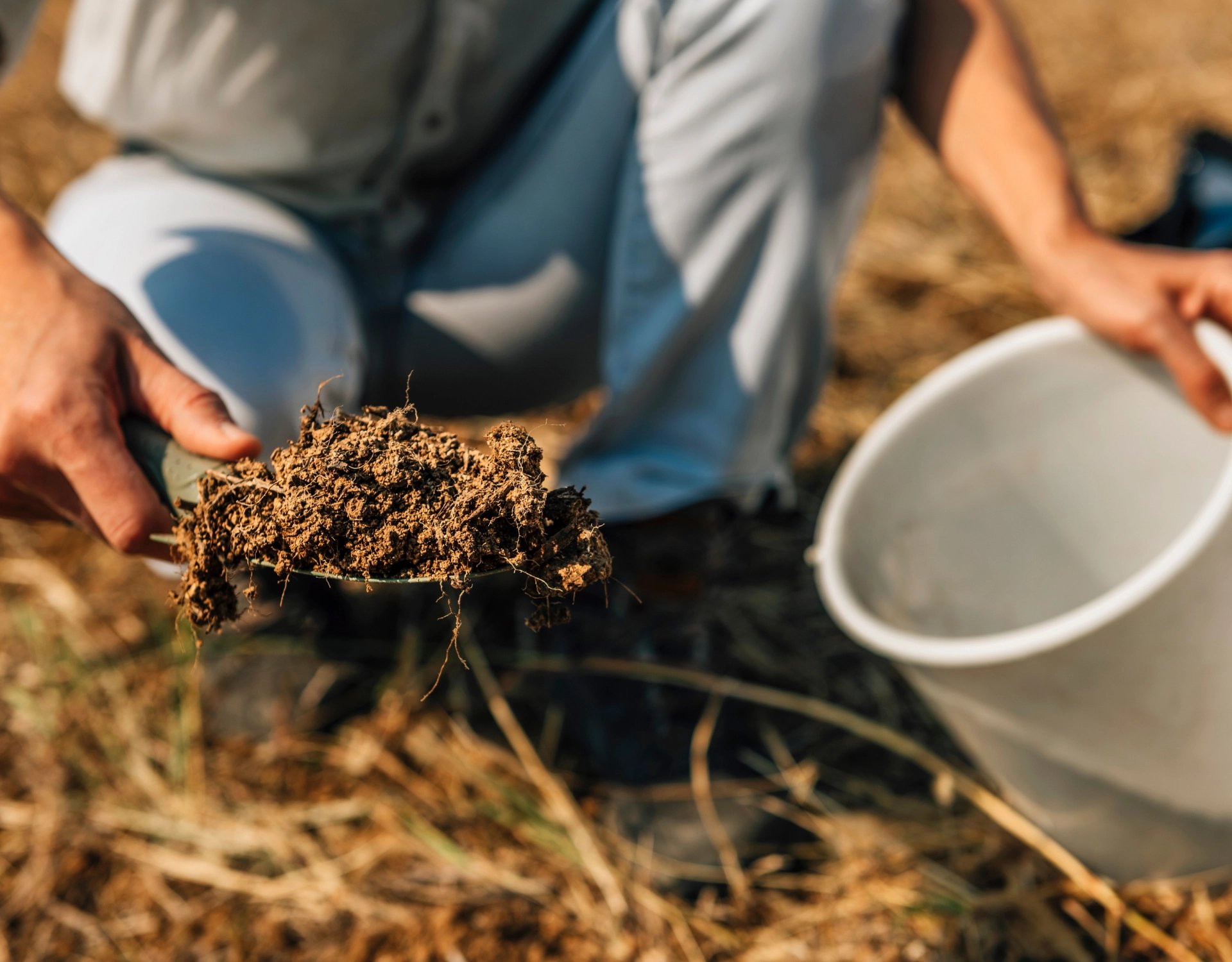 Now offering CEUs!
By completing the course and passing the exam with a 70% or higher, you will receive your BCA certification, as well as continuing education units in the following categories:
[1.0 Unit] - Soil and Water Management
[0.5 Unit] - Precision Ag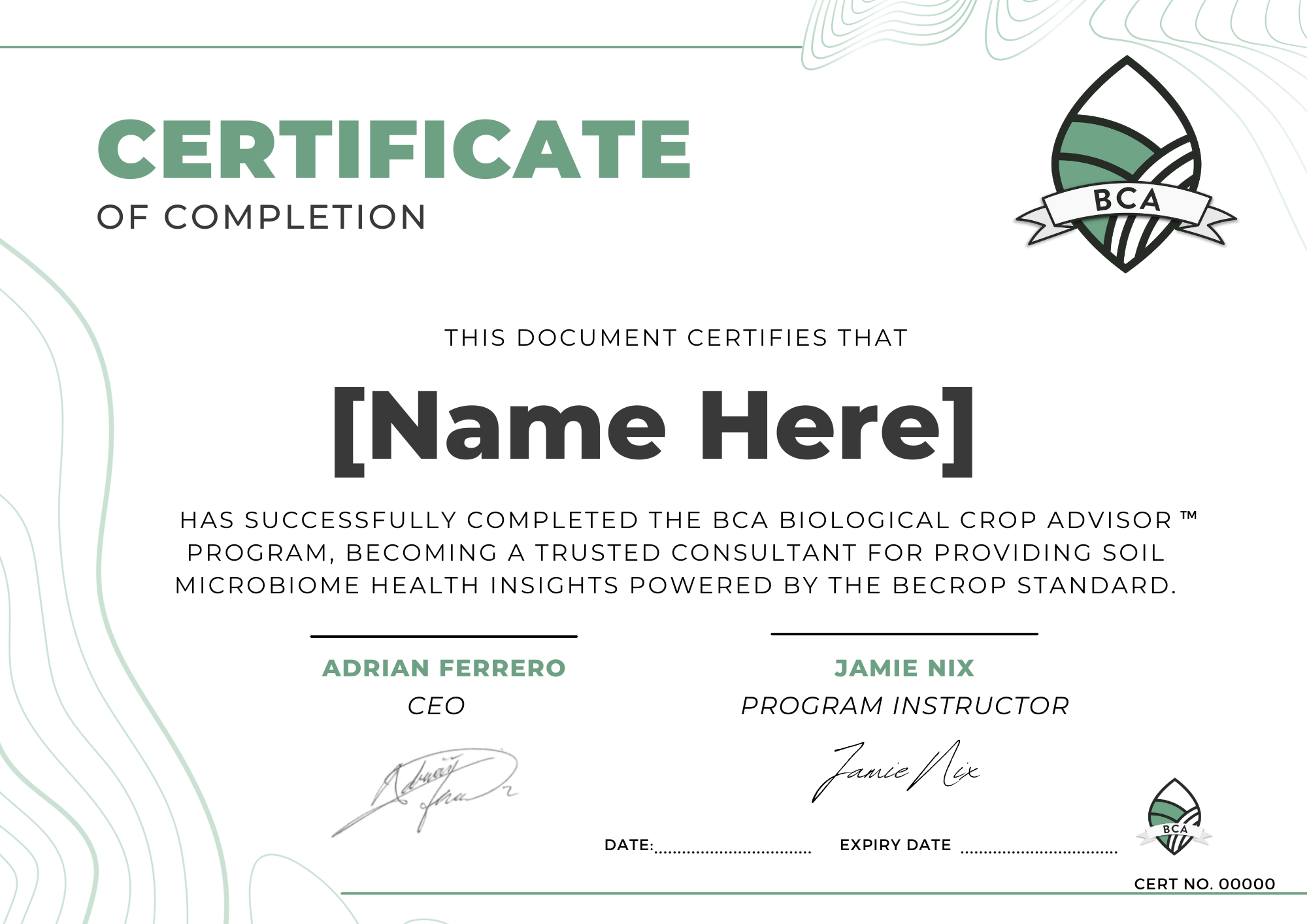 Experts in Soil Microbiome Health
By becoming a certified BCA Biological Crop Advisor, you can work with, growers, retailers and manufacturers to match the right solutions to some of the most pressing challenges in agriculture:
BeCrop® is a tool to help you gain actionable soil health insights on:
Management Sustainability Rating

Early disease risk detection

Input Performance

Nutrient Cycling

And much more!
Benefits of Becoming a BCA
Science-based recommendations
Science-based recommendations
Sustainable management verification
Sustainable management verification
Free soil health education
Free soil health education
Connecting to local farmers
Connecting to local farmers
Apply Today to Get Exclusive Benefits
To take the next step in your career and join the BCA Biological Crop Advisors™ program, fill out the following form to register for the FREE certification course!
It's quick, easy, and costs you absolutely nothing.
Don't Take Our Word For It
See how our BCA program is helping our clients improve their farms
"Great discussion on office hours today! Thanks much for delving into all of the challenges that I've had. Very constructive input. I'm excited about the results I'm seeing. As I get deeper into the interpretation, I think there are some significant messages here for regenerative growers. Hopefully beneficial to Biome Makers and to my business as well."
Herb Young
Regenerative Citrus Grower, Thomasville, GA
"Wow, fantastic class, complete overview! As a Vet, I plan to utilize cattle as a cost-effective method to improve soil..Seeds on mineral salt, probiotic in water reservoir, translocate life from "nursery parcels", restored biologically, to other dusty pastures within the Pampa biome, located in the southern temperate zone of Brazil."
Fernando Nerva
Certified BeCrop Advisor