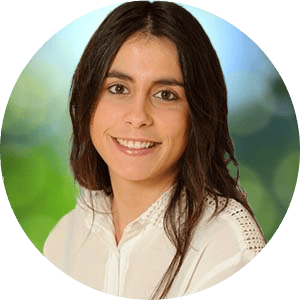 Mila Madurga comes from a family that has worked in the world of finance for more than 50 years. Finance appealed to Mila long before starting college. Her career began at KPMG where she joined the strategy & consulting team. After that, she worked in investment banking at BBVA in Madrid, Lazard in Paris & Bank of America Merrill Lynch in London.
Perseverant, hard-working, analytical, and team-work oriented, Mila considers herself prepared to contribute to making the world of agriculture more sustainable through Biome Makers' excellence as a world-leading AgTech institution.
In her free time, Mila enjoys running, home-decorating, and theatre.
"I feel extremely lucky to be spending my time working for a company that cares about people and about improving the world we live in. Feeling that my work can have an impact on the world we will leave behind, makes me feel proud and honored," states Mila Madurga.