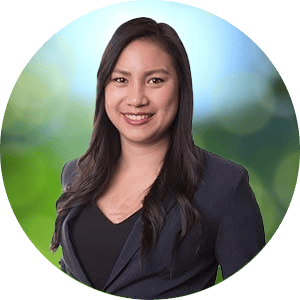 Kayleen Sabino
Global Head of Laboratory
Kayleen Sabino is an Operations Executive with over a decade of experience building and scaling operations for laboratories in the clinical diagnostics, biotech, and agricultural industries. She graduated with her Bachelors in Science in Neuroscience in 2008. Kayleen started her first job working as a Lab Technician at a clinical diagnostics startup laboratory that focused on diagnosing hereditary genetic diseases and cancer. She worked there for over 6 years, during which she was promoted to a Laboratory Supervisor position, obtained her Clinical Genetics Molecular Biologist Scientist License from the California Department of Public Health, and graduated with her Master in Business Administration from the Paul Merage School of Business at the University of California, Irvine.
After moving to San Francisco to further pursue her career in Operations Management, Kayleen joined two startup biotech companies after their Series B fundraising round focused on microbiome analysis using Next-Generation Sequencing. She implemented laboratory processes that set the foundation for exponential growth and two projects she worked on led to publications in ISME and Frontiers in Microbiology. Most recently, Kayleen served as the Vice President of Operations at an ISO accredited cannabis testing laboratory in Southern California, where she grew the team from 20 to 70 people, tripled maximum operational capacity while reducing the delivery time to industry-leading standards, and helped launch two new service offerings that increased revenue by 20% annually.
Kayleen prides herself on successfully balancing the commercial aspirations of the business while maintaining the unwavering scientific integrity of the laboratory.
In her personal time, Kayleen volunteers for two different organizations, the Rare Genomics Institute and Women In Bio, hoping to use her skills to further their respective missions.