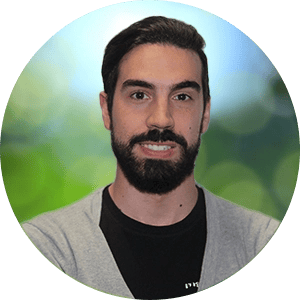 Hector Ortega is an expert in engineering processes, software development, and project and team management. Hector has been working at Biome Makers from the very beginning more than 6 years ago starting by creating all computational systems and database structures and now leading the different teams under the engineering department. He has led a technical due diligence audit process, led interactions with third companies to get budgets and carry out different developments, participated in expositions about company processes of the successful investor round, facilitated project time planning, and manage on-time software delivery results, as well as provided support and supervision for the creation of the microbial intelligence.

Additionally, he gives lectures at the University of Valladolid, as well as mentors some internship programs to capture talent to later include in Biome Makers' teams. During his travels abroad, Hector has exhibited in Silicon Valley promoting Biome Makers company and had a doctoral stay at the University of St. Andrews to collaborate on research projects during his PhD. Hector has published 16 peer-reviewed scientific papers and participated in 7 research projects in the academy context, during the development of his PhD. Hector holds a B. S Computer Engineering at the Universidad de Valladolid and Master of Research in Information and Communications Technologies at the Universidad de Valladolid, and A Ph.D. in Computer Science from the University Valladolid, Spain.
In his free time, he enjoys playing soccer with friends in an official league local to the city of Valladolid. He loves to spend time exploring forests, travel abroad to visit and experience different cultures and traditional food, and have meaningful conversations over a tasty cup of coffee.