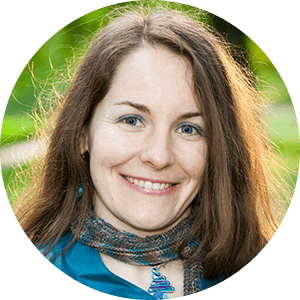 Beatriz García Jiménez PhD
Beatriz García-Jiménez is an experienced scientist with inter-disciplinary knowledge in Machine Learning/Artificial Intelligence and bioinformatics. She has more than 7 years focused on microbiomes with AI.

She has worked in several prestigious research institutes with bio-experts in different profiles (molecular, biotechnology, biochemistry, agronomy, etc.), acquiring a broad perspective of the necessities of distinct biological fields (health, plant, environment), integrating multi-disciplinary knowledge with an applied technology vision.

Her background is in Computer Science, and she holds a PhD in Bioinformatics at Carlos III University of Madrid (UC3M) and the Spanish National Cancer Research Center. Her excellent academic career is supported by several awards, highlighting the National Best Thesis Award in the Experimental and Technological Sciences area by the Royal Spanish Doctoral Academy. She was a visiting postdoctoral researcher at Max-Planck Institute for Informatics (MPII). She has authored 20+ scientific publications. She is a scientific speaker in prestigious international conferences in Computational Biology. She was an assistant professor in the UC3M Computer Science Department, with more than 500 teaching hours. She has supervised multiple bioinformatics final master degree student projects. She loves disseminating women in STEM.

In her free time, Beatriz enjoys doing Pilates, travelling, salsa dancing and cooking for her gut microbes.

"I'm a microbiome enthusiast, enjoying the microbial knowledge and AI technology integration, to contribute towards useful applications in the real world", states Beatriz.