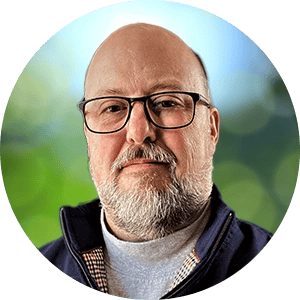 David Gray brings a wealth of global experience developing, commercializing, and delivering innovative, data-driven solutions to the agriculture-food chain. During his 25 year career, David has held executive leadership positions within industry-leading organizations including FarmLink, EarthDaily Agro, Bayer Crop Science, xarvio Digital Farming and BASF Agricultural Solutions.
David has deep roots in the agricultural community, growing up in a farming family with land first settled in the 1750s. He brings a unique perspective in understanding the challenges and opportunities in agriculture and is passionate about solving problems facing growers and bringing dynamic innovations to the agriculture-food chain. David holds a B.A. in both Economics and Geographical Sciences from the University of North Carolina.
David is currently the Head of Commercial and Operations - North America. In this role, David leads a team of business development, sales operations, technical agronomy, and business operations professionals delivering high-value BeCrop technology solutions to our clients.
David enjoys traveling and discovering new countries and cultures. He is happiest outdoors where he spends his free time boating, hunting, camping, and fishing.
"We are at a pivotal moment in agriculture where innovative technology is needed to increase crop production with a new paradigm that includes preserving and improving soil health for future generations," states David Gray.