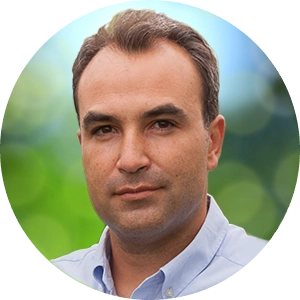 Dr. Alberto Acedo
Co-Founder and Chief Science Officer
Dr. Alberto Acedo is a biotech entrepreneur and the scientific soul of Biome Makers 'technology. He holds a PhD in biotechnology, specializing in NGS sequencing and machine learning. Alberto is a TEDx speaker, European Commission Expert, and GLOSOLAN (FAO) member. He is recognized as a young AgTech visionary by MIT Technology Review and AgFunder among others.
Alberto holds tens of patents and has authored over 20+ scientific reports. He has extensive experience facilitating hundreds of research projects ongoing in collaboration with different institutions worldwide. Currently, he is leading Fields4Ever, the global soil health restoration initiative, supported by Biome Makers Initiatives.
In his free time, Alberto enjoys cooking and spending time with his family.